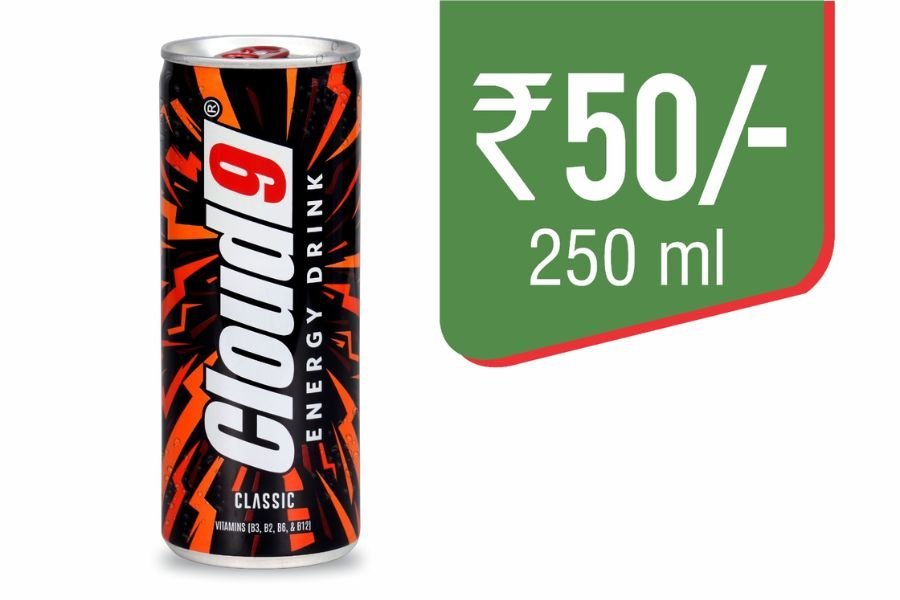 Cloud9 Energy Drink Launches 250-ml CAN, Elevating Energy Drink Experience
Mumbai (Maharashtra) [India], May 26: Cloud9, India's most popular energy drink, has launched its long-awaited 250-ml CAN variety. Cloud9 has become the go-to option for customers wanting a boost of energy and a blast of flavor, thanks to its vast selection of refreshing energy drinks, carbonated beverages, and fresh fruit-based drinks.
Cloud9 has introduced the 250-ml CAN as part of an overarching strategy to meet the changing demands of its loyal consumer base. This new package size makes it easier and more convenient for customers to take their favourite Cloud9 energy drink wherever they go. Cloud9 may help you relax after a long day at the office, intense exercise, or a fun evening with friends. Cloud9 Energy Drink Classic 250-ml CAN has Great Taste, Great Energy, and a Great Look. Drink it on the go, at work, during lectures, while gaming, or when you're going out. Cloud9 Energy Drink's special formula contains high-quality ingredients.
Cloud9 is very proud of being an entirely Indian company dedicated to excellence and new ideas. Cloud9 is the industry standard since the company uses cutting-edge technology and produces only the highest-quality energy drinks. Cloud9 is a customer-centric company with goods in over 30,000 retail locations and 5,000 wine stores nationwide. The company's products have also become widely available at high-end lodgings, dining establishments, and watering holes, providing customers with a revitalising and nourishing experience.
A marketing representative from Cloud9 Beverages expressed, "We are thrilled to introduce the 250-ml CAN variant of Cloud9 Energy Drink Priced at Rs.50. Currently, it is available in CLASSIC flavor. The vibrant CAN has attracted the attention of one and all across general trade, modern trade and hospitality verticals" The 250-ml CAN has the same wonderful flavor and energy boost as the regular size, and its eye-catching appearance makes it a strong contender to win over our devoted customers. For now, this 250-ml CAN will be available in Mumbai, Pune and Goa.
Cloud9's products have often been hailed for their superior quality and performance. The company's energy drink received India's 2011 Frost & Sullivan Product Excellence Award of the Year. Cloud9's dedication to providing its consumers with premium drinks has been recognised with this award.
Along with Cloud9 water, Golden Shikanji Lemon, Golden Jeera, Fruttu, and the original Cloud9 Energy Drink, the new 250-ml CAN is a welcome addition to the already great assortment of Cloud9 drinks. Each drink is made with meticulous attention to detail and cleanliness, guaranteeing that patrons may enjoy a revitalising beverage without worrying about their health.
Cloud9 is still committed to breaking ground and establishing new benchmarks in its field. The introduction of the 250-ml CAN positioned the company to improve the energy drink market further and cement its position as Indian customers' first choice.
For more information, kindly visit the website: www.cloud9energydrink.com
If you have any objection to this press release content, kindly contact pr.error.rectification[at]gmail.com to notify us. We will respond and rectify the situation in the next 24 hours.